PLATE-LOADED LEG EXTENSION-LEG CURL
Width 0.60 m.
Length 1.50 m.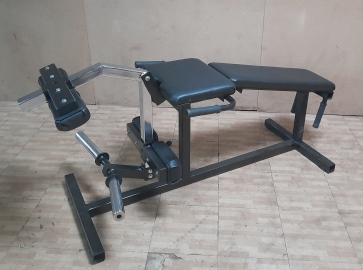 Adjustable pads
This is a combo leg machine that exercises your quadriceps and hamstrings.
Seat and chest pads are angled to prevent lower back injury. Leg pads are adjustable to different body heights. Center of revolution is perfectly positioned for full movements in both exercises.

Leg Extension

Leg Curl