NEW MULTI-PURPOSE BENCH
Width 0.60 m.
Length 1.27 m. (with pad 1.65 m.)
Height 1.25 m.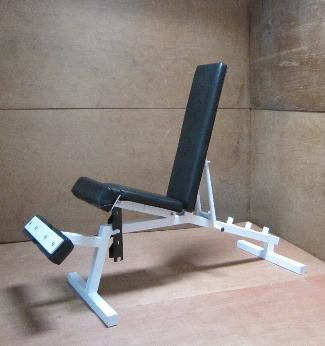 For use with Power Rack, Power Station, Power Tower, Smith Machine, Smith Rack 3D or Barbell Rack
Can be adjusted as Flat Bench, Incline Bench, Utility Bench and Decline Bench
Additionally, this bench can be used for exercises with dumbells, and -- as a stand-alone -- for abdominal workouts.
---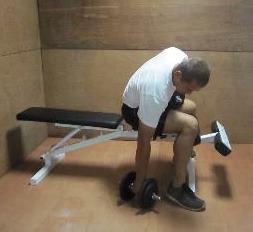 The bench is not too high. The exerciser may be seated on bench and yet bend down to pick up dumbells.